ROMCOLOR 2000 SA was established in 1995. It is one of the leading East European producers of masterbatches. It has a strong presence in Romanian market, covering mainly the Balkans, Central Eastern Europe and not only, with exports activity to 20 countries around the world.
We have 12,000 s.q.m. production site near Bucharest with state-of-the art production & laboratory facilities.
Key competitive advantages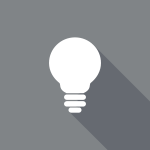 Technological innovation & creativity
Dedicated R&D teams develop value added solutions for our customers.
Continuous sharing of know-how and new ideas between group companies.
Quality control & testing in every phase of the production cycle.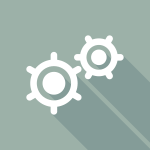 Flexibility in production and distribution
Production of tailor-made products to address specific customer needs.
Extensive sales network.
Experienced specialists for technical support.
Flexible manufacturing systems for fast production-delivery.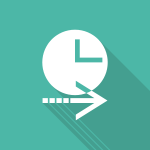 Direct and quick response to customer requests
With our production facility we cover promptly the needs of all markets in our strategic areas from design till production and from consulting till delivery we strive to respond to every need faster than our competitors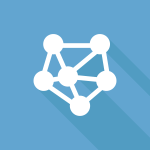 Wide variety of products that meet every need
Production of a complete product range of masterbatches.
Specialized solutions for a variety of polymers and applications.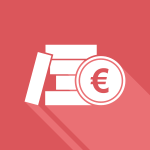 In raw material purchasing, product development and sales and distribution.
More competitive product prices
The development and success of ROMCOLOR 2000 has been based on four principles:
Technological innovation & creativity
Uncompromised quality
Respect to customers and their needs
Care to our people

These four principles remain the drive in every action or decision of the company's executives.
The management and all employees of ROMCOLOR 2000 share the philosophy that the supplier of  masterbatches is not simply a supplier of raw materials, but a close collaborator, partner and advisor to the producer of end-products, providing valid and reliable information and expert advice so that an active contribution is made towards:
Problem solving.
Quality improvement of the end product.
Cost-effectiveness.
Development of new products.
Sharing of technical knowledge and new scientific developments.
Production of ROMBEST® masterbatches is supported by a continuous research and development effort.
Scientists, operating up to date laboratory equipment thoroughly monitor the performance of the products – from conception through to pilot-plant and standard production trials – prior to commercialization.
On-going communication with raw material and equipment suppliers, but above all with customers, ensures that the latest developments and technical requirements are closely followed and implemented.
Development of color shades following customers requests is performed by computer color-matching systems enabling fast and reliable development of the shade-with the lowest cost formulation.
Intensive research effort is dedicated to the following key areas:
Commitment to the global circular economy with a growing portfolio of additives.
Sustainability is a top priority – taking care of our planet is our responsibility.
Working closely with customers, we develop new or improved applications or formulations designed to meet market demands or even outperform existing market standards.
Guarantees for fast, flexible, and reliable technical service provided by our RnD team.
Flexibility, Creativity and Efficiency are
our keys to success.
Quality at ROMCOLOR 2000 is the first and foremost consideration.
The company's laboratory is equipped with state-of-the-art equipment for the accurate control of raw materials, masterbatches and various end products.
Scientists and technicians exhaustively control every production lot prior to final approval and shipment.
ROMCOLOR 2000 Quality Assurance System is certified according to ISO 9001.
ROMCOLOR 2000 presence in the market
ROMCOLOR 2000 Covers the Balkans, Central & Eastern Europe and not only, with export activities in 20 countries (Bulgaria , Serbia, Republic of Moldova, Montenegro, Croatia, Bosnia, Slovenia, Greece, Poland, France, Hungary, Estonia, Lithuania, Latvia, Belarus, Russia, Ukraine, Turkey, China, Vietnam)
Local service, Global presence